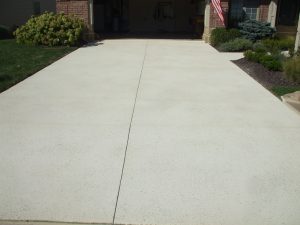 Signs That Your Garage Floor Needs Replacing
The life of a garage floor is not an easy one. This concrete floor is continually subjected to heavy vehicles, chemicals, oil, dirt from outside, and in some cases, extreme temperature fluctuations. As a result, the floor can crack, pit, or even begin to sink after years of use. If your garage floor is old and damaged, you may need to replace it.
Replace or Repair Your Garage Floor
You may be tempted to try and repair the floor of your garage if you start to see damage to the floor, but the reality is, the floor endures too much abuse for repair to stand up well over time. You may be able to fix it, but in time, the floor is likely to begin showing damage again. The best solution is to replace the floor entirely. It is a big job, but when done right, the floor will last for many more years.
Signs to Watch For
You can watch for some key signs that will indicate a problem with the floor and let you know it is time to replace it. If you pay attention to these signs, you can replace the floor early, before it causes other problems.
Cracks in the Surface
Once the floor in your garage has started cracking, there is not much you can do to repair it. You can patch the cracks with concrete, but the likelihood of it lasting for more than a couple years is pretty low. The new concrete is not going to bond with the old concrete as well, and if there is even a small crack in the surface, water will find its way in and do more damage under the surface, where you can't see it.
Pitting on the Surface
Over time, chemicals like oil, antifreeze, and gasoline will damage the concrete. The surface of the floor may develop pits or small holes in it, and over time those holes will get bigger, making your smooth concrete floor rough. The concrete may start to deteriorate and come loose in small chunks, which will get worse if not dealt with.
Uneven Floors
Another concern you should watch for is the surface of the floor starting to shift and become uneven. If the floor begins to sink, the ground under it is more than likely settling. The floor may stop moving if the soil settles completely, but if it doesn't, the concrete will eventually crack or break.
Uneven floors can make it hard to use the garage as well. Things like tools boxes on wheels may begin to move or not stay in place, and if the floor sinks near the entrance, it can make it difficult to get your car in and out of the garage.
---
Have questions or would like to get more information about your concrete project? Call us (402) 677-7325 for a free consultation.