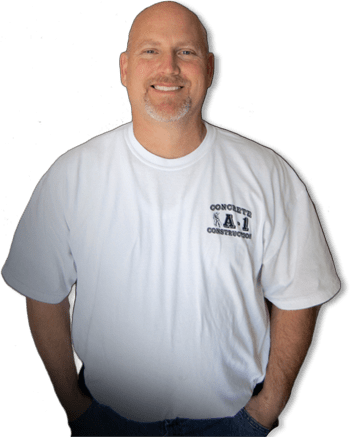 OMAHA'S MOST TRUSTED CONCRETE PROFESSIONALS SINCE 1986
I (Brad Bailey) grew up in Omaha, Nebraska and graduated from Burke High School in 1981. Soon after my wife and I started A-1 Concrete Construction. I had learned how to pour concrete when I was 10 years old from My dad and grandpa. They taught me to do every job the best possible way, like if it were my own. 33 years later my son, Josh, has now joined the family business making it 4 generations of concrete professionals.
Our Mission Statement:
To provide quality products, driveways, parking lot repairs, driveway additions, patios, etc. And superior service with exceptional value to our customers.

Consistent Quality:
We go the extra mile in every step of the process to ensure your driveway or project is completed to the highest standard using only the best possible materials. That's quality we are proud of and consistency you can count on.
Over 30+ Years of Experience in Paving and Concrete Applications